asset55 celebrates 10 years in the industry
Take a look at where it all began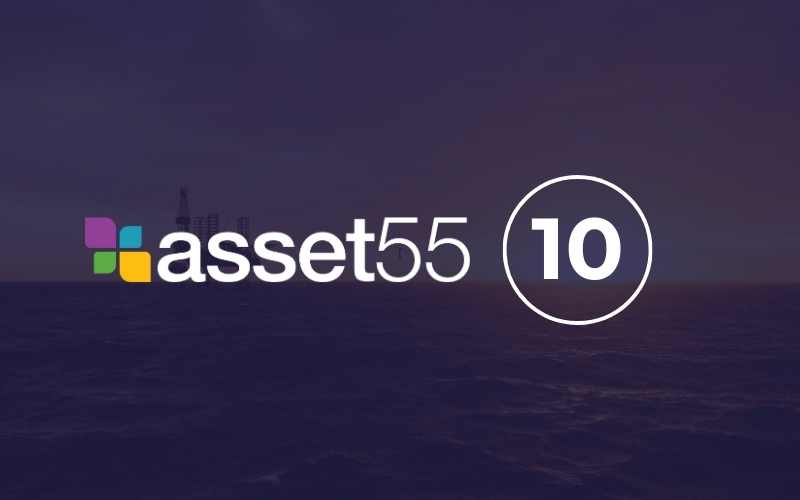 asset55 marks our 10-year anniversary this year, with our official birthday celebrated on the 16th December 2022.
Established in 2012, our founders Robert Noble and Mike Rudd, engineering experts in flange management, looked to empower the industry by offering software that reduced time, costs and increased safety in bolt load assurance. Robert and Mike understood the impacts of time-consuming, outdated manual methods used in flange management and how digitalisation of this process would benefit operators in the industry.
In the following ten years, asset55 has seen exponential growth, now offering four cloud-based software solutions across the capital project and operational space. Calculate and Operate for operational assets and Validate and Execute for capital projects. These software promote an environment for safety and productivity to prosper through the core principles of data integrity, optimal planning, and control in execution.
This year saw an official rebrand for the company, a necessary step to aid in the company's brand image and growth in the market. In terms of customers and existing contracts, we continue to support our existing customers including BP, TOTAL, TAQA and Harbour Energy. However, this year has seen a further expansion in our global customer base, with a number of new contracts won worldwide. This includes but is not limited too, Enquest, Three60 Energy, Cenovus Energy, Cameron LNG, Serica Energy, Karachaganak Petroleum Operating BV, Basrah Gas Co. and Supreme Qatar.
Overall, asset55 has had lots to celebrate this year and looks forward to further growth in the new year.
Do you have any questions?
If you have any questions, feel free to contact us at any time.