asset55 completion enablement
asset55 completions enablement is the process of identifying and capitalising on activities that typically fall in the last 30% of projects much earlier in the delivery cycle.
Activities that fall into the completions process include hydro testing, reinstatements, cable pulling, and terminations, and are focused upon ensuring quality of build and safety in operations. The traditional approach means these activities do not usually start until construction reaches 65% complete, meaning systemic construction issues are not picked up until the latter stages of the project.
This leads to safety risks, engineering change, procurement of new materials, additional pressure on the critical path, and the likelihood that projects will leave fabrication facilities incomplete. The ability to unlock these activities much sooner (when construction reaches circa 25%) facilitates interface management, identifies problems early, and drives scope transition to create predictability of project schedules to empower management decision making.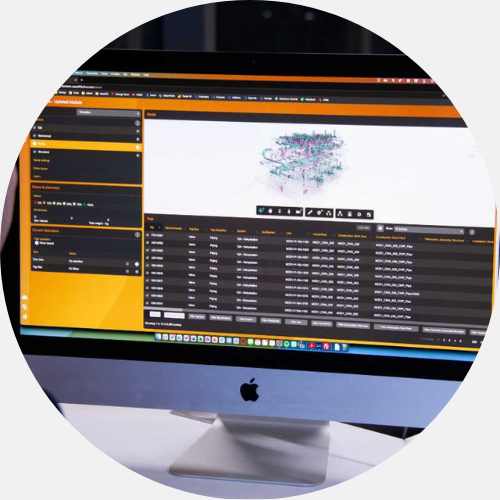 Opportunity & constraint analysis
Opportunity & constraint analysis is the process of identifying completions-based opportunities and constraints in real time. Automation is driven via artificial intelligence, utilising updated status information to automate the identification of new opportunities and constraints by understanding downstream activities. Opportunity and constraints analysis has been proven to significantly improve productivity in areas of cable pulling, terminations, and check sheet closeout.
Artificial Intelligence – automation
Identify completions opportunities
Identify completions constraints
Understands downstream activities
Quality is improved by a much earlier inspection regime (starting around 25% complete), which enables work front transition and identifies problems before they become systemic. Collaborating with contractors drives behavioural change, which significantly reduces the likelihood of late discovery work and improves commissioning effectiveness for start-up.
Earlier access to completions opportunities
Earlier client inspection regime
Mitigate systemic issues and late discovery work
Drive behavioural change / contractor collaboration
Improve commissioning effectiveness for start-up
Schedule reduction is achieved by capitalising on completions opportunities as early as possible. Capitalisation provides insights to increase schedule predictability, will reduce peak manning, and improve field productivity. The completions enablement process has been proven to reduce schedules by up to 3 months, even when implemented reactively around 65% complete.
Reduce schedule pressure
Increase schedule predictability
Reduce peak manning
Proven to reduce schedules reactively by up to 3 months
Do you have any questions?
If you have any questions, feel free to contact us at any time.